Hawaiian Warfare Store
Battles on the Big Island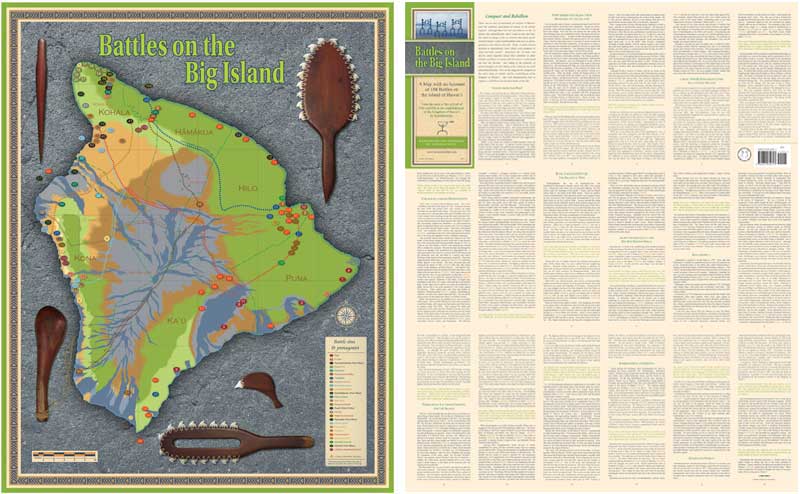 Price: $ 9.95
Size folded: 4"w x 10"h
Size unfolded: 24"w x 30"h
The poster side shows the general location of 108 battles mentioned in the Hawaiian histories.
Battles between the gods and mo`o from legendary times are included, too.
The other side is the condensed chronological story of the battles that were conducted over approximately 1,000 years on the island.
Each folded panel of the product is one page of the text.
The text briefly mentions each battle, and provides recommendations for exploring places with more information.
Folded and non-folded versions are available.
When this product is available at local Hawaiian stores, they will be listed below.